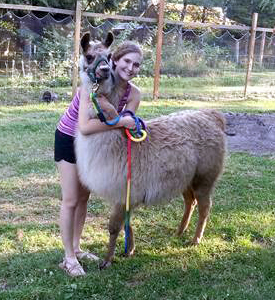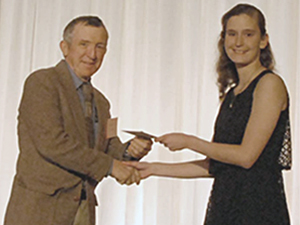 May 2017
Dear NorthWest Camelid Foundation,
I nurtured an interest in animal well-being from a young age, owning my first llama at five years of age and volunteering at the Lincoln County Fair and the Oregon Zoo. Throughout my childhood, my chores were tied to the health of my animals as I raised llamas, donkeys, goats, and chickens, amongst other pets.
Upon starting college at OSU and beginning research for the College of Veterinary Medicine, I quickly learned how veterinarians contribute to animal and human health simultaneously through animal husbandry and biomedical research. For the past three years, I have worked for the college researching the biology of Chlamydia spp. in the Rockey Laboratory. I am also involved in OSU's Human-Animal Interaction Laboratory, numerous veterinary school clubs, and have a special interest in camelid and production animal medicine.
As a member of the Camelid Medicine Club, I enjoyed planning and leading the Youth Track for the North West Camelid Foundation by assisting with laboratories, delivering a lecture on camelid first-aid, and sharing my knowledge and passion for animal care with aspiring camelid owners. In my future career, I intend to contribute to the field of veterinary medicine directly through husbandry and indirectly through biomedical and behavioral research.
Thank you again!
Stormy Scharzenberger
OSU CVM Class of 2018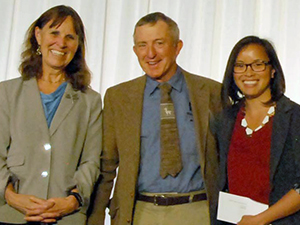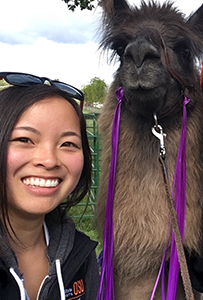 May 2017
To the NorthWest Camelid Foundation:
I am honored and humbled to receive this scholarship and I am so glad to be connected to your organization. I developed a love of camelids while working at a small ranch in Santa Cruz, CA, where I attended college. This love brought me to Oregon State University College of Veterinary Medicine because of its renowned camelid courses and research.
I am now enrolled in all of the camelid courses offered at Oregon State and I look forward to seeing and treating camelids in my future as a practicing veterinarian in Oregon. I am thrilled that I've found this niche of fellow camelid-lovers and your support is very much appreciated.
    Thank you so much!
    Lauren Nekota
    OSU CVM, Class of 2018