Welcome to the North West Camelid Foundation!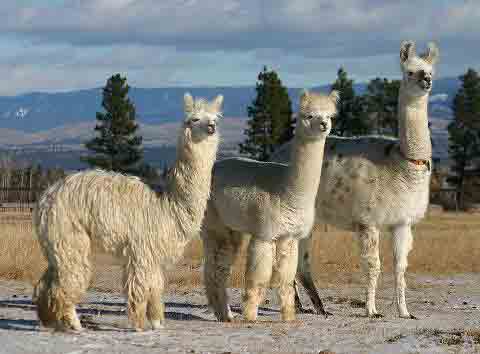 Spit Happens: Learning Camelid Healthcare in the Field
"A huge part of providing veterinary care is understanding the behavior of the animals you're caring for and how to make their care experience as comfortable as possible for them."
from CCVM's Veterinary Pulse newsletter
Camelid health experts from around the world gather every other year at the International Camelid Health Conference hosted at the Oregon State University Carlson College of Veterinary Medicine to share research and discuss health care for these unique creatures. In 2021, the conference was virtual via Zoom.
NWCF Proudly Celebrates 30+ Years of Raising Funds for Camelid Research!
Our Mission: Raising funds to support education and medical research for the health and well-being of camelids worldwide.
What we do: "Raising funds" is our primary purpose.
How we do it: "Support education" includes owner seminars and scholarships, and "Medical research" includes herd maintenance and funding research projects.
Regardless of the size of their herd or the location of their barn, every camelid and every owner benefits from the research funded by the NWCF.
From its beginning in 1987, the Foundation's mission has grown into a concerted effort to support the camelid medial research at Oregon State University's College of Veterinary Medicine and to provide funds to maintain the herd of llamas and alpacas available to them. The NWCF is very proud to have played a role in the outstanding reputation OSU has obtained over the years for their camelid research and the valuable opportunity they provide for veterinary students to have hands-on education in that field.
During the past 32 years, the Foundation has learned a lot about raising funds for medical research. They developed a Research Committee to:
evaluate the value of the proposals submitted annually
determine the priorities for financial support
monitor the research proposals' progress
publish the results to the memberships of the organizations supporting the fundraising effort.
NWCF sponsors Camelid Owners Meet 'n Greet events
As part of our educational outreach, NWCF hosts a Camelid Owners event in various Pacific Northwest venues. Besides the biennial March conference at OSU, these mini-conferences have been held in Centralia WA and Bend OR. Meet 'n Greet is always a fun opportunity to connect with other alpaca and llama owners while learning the latest information from our leading camelid veterinarians. Stay turned for details of future events!