Comprised of members of the camelid community, the board oversees this non-profit Camelid Research Foundation.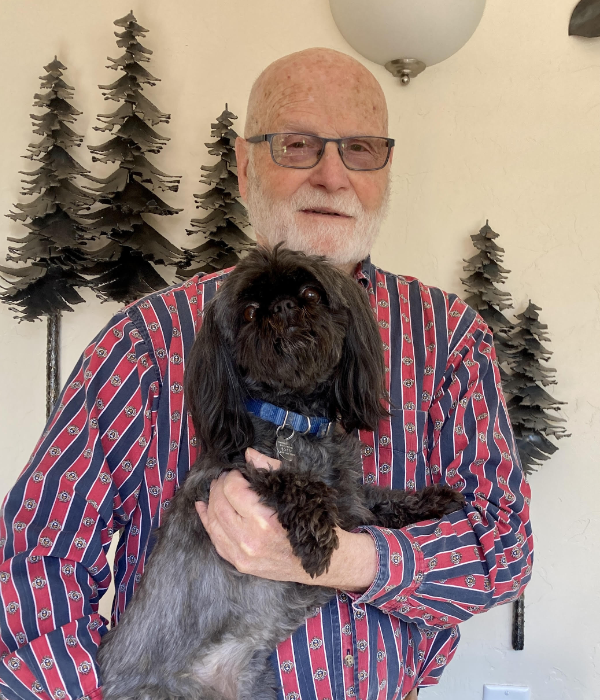 Glen Pfefferkorn
President
Glen Pfefferkorn was a founding director of the first llama association in the Willamette Valley which is the North West Camelid Foundation. He focused on education and medical research from day one.
He received an OSU College of Veterinary Medicine Distinguished Service Award for his efforts protecting the college from budget cuts and establishing a four-year veterinary program. Glen has served on various committees for the International Lama Registry, International Llama Foundation, Alpaca and Llama Show Association, and Oregon state veterinarians. He is a past member of the Carlson College of Veterinary Medicine Dean's Advisory Council.
He and his partner owned Glenmor Forest Llamas near Dallas, Oregon. Staff and students had access to their herd for research and education. Two endowments bear their name. One, awards scholarships to students interested in camelid medicine and the other, The Glen Pfefferkorn/Morris Wendorf Professor of Camelid Medicine, is the only endowed Camelid Professorship in the world.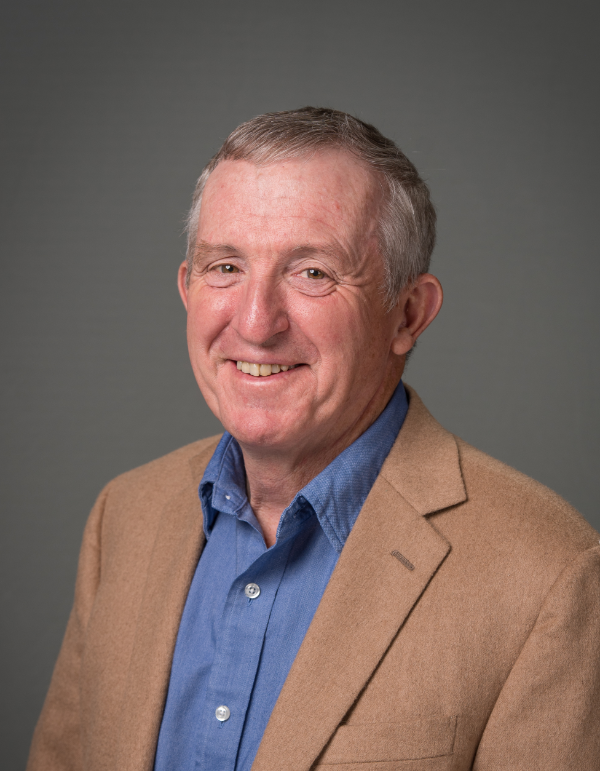 Patrick Long
Vice President
Patrick Long, DVM, Vice President,is a practicing veterinarian in Corvallis, Oregon. Llamas and alpacas comprise more than half of his practice. He graduated from Kansas State University with his DVM degree in 1976. Following five years in the US Army, he has practiced in Oregon, working with llamas and alpacas since 1982. He speaks at many national and international meetings on llama and alpaca care.
Dr. Long is a member of the American Veterinary Medical Association and the Oregon Veterinary Association, and he is a board member of the North West Camelid Foundation and the Alpaca Research Foundation. He is co-author of the Llama and Alpaca Neonatal Care book. Dr. Long has written many articles for Alpacas Magazine and has participated in several importation screenings for ARI. Dr. Long's areas of interest are herd health management, nutrition, and reproduction.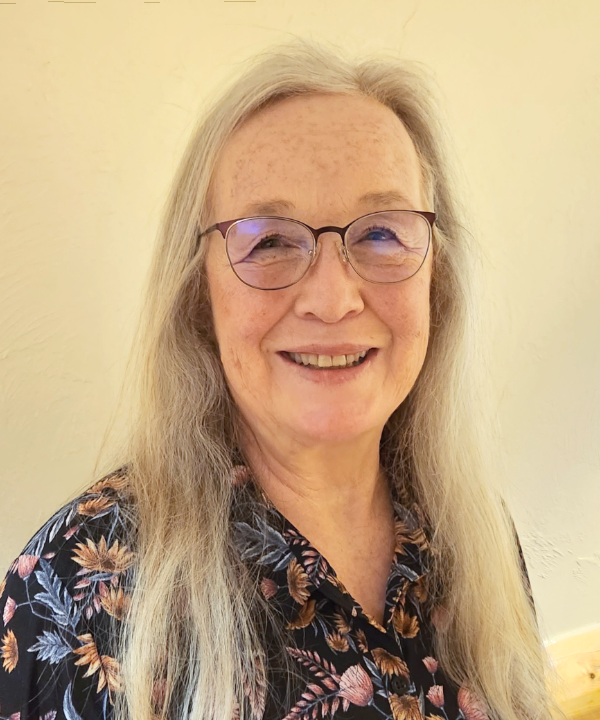 Sharon Rico
Secretary
Sharon began Lacamas Llamas in 1982 and can be counted as one of the true llama industry pioneers in the PNW. Her sons grew up showing llamas in 4-H and her animals participated in all of the regional sales, shows and stud auctions for many years. She was a board member of SW Washington Llama Association almost every year since 1994 and joined the NWCF Medical Research Committee in 2007. Her passion for fiber not only influenced her breeding program, but also led to her becoming a talented fiber artist.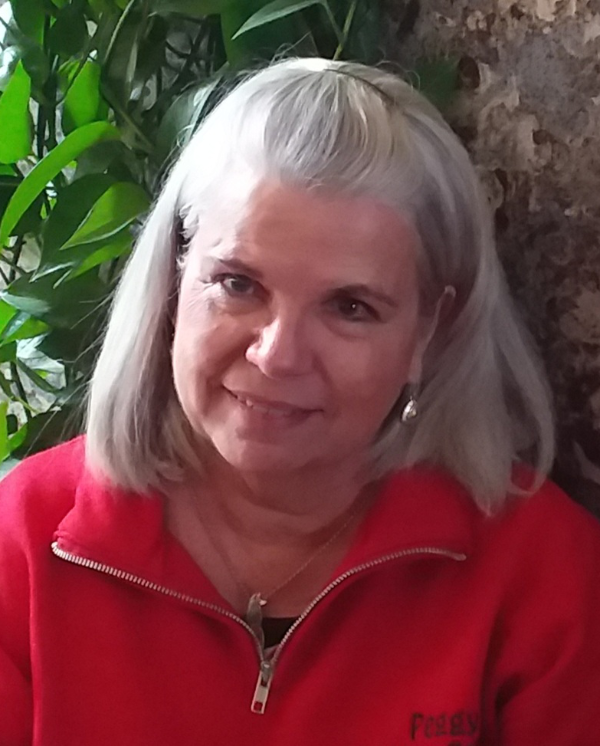 Peggy Gresham
Treasurer
Peggy and her family began The Llama Collection in 1988 and became very active in the llama community. She was a founding board member of the SW Washington Llama Association and she and her husband, Kirk, managed The Llama Affaire show for 25 years. She began volunteering for the youth program at Herd Health Day and became a member of the Medical Research Committee in 1996. Peggy chaired the NWCF Stud Service Auction and Banquet for many years and continues to provide support for their educational and fundraising programs.
She has served over 30 years as a 4-H Leader for Llamas & Alpacas, Vet Science, Fiber Arts and Know Your Government and was inducted into the WA State 4-H Hall of Fame. She currently serves on the WA State 4-H Fairboard as well as being the NWCF Treasurer.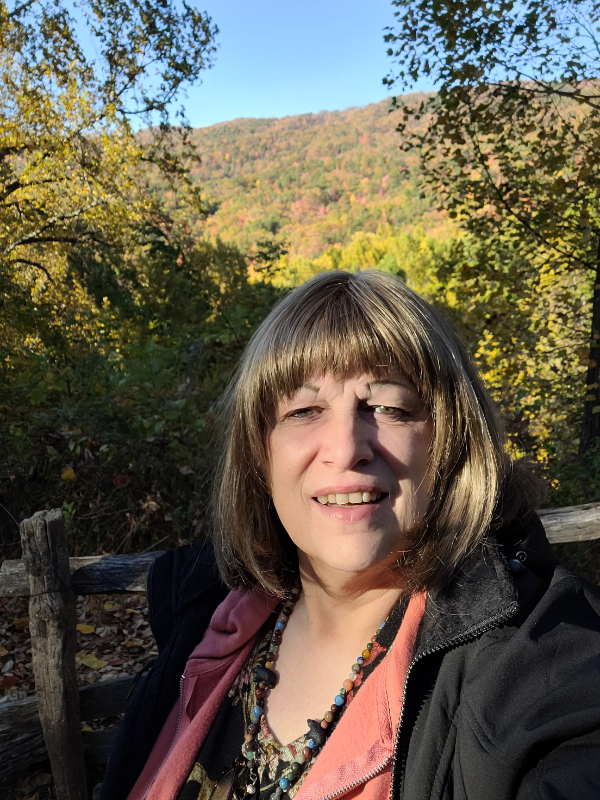 Mary Jo Walker
Mary Jo Saw Actor Dennis Weaver on the Tonight Show some 30+ years ago, proudly sharing his llamas with Johnny Carson.  Love at first sight?  In 1995, when her father-in-law offered llamas as a solution to brush control, Mary Jo couldn't get her fence up fast enough!  Daffodil Hill Llamas (and Alpacas in 2002) was born.
As a self-sufficient breeder, Mary Jo brings an owner's perspective to the Board.  She has owned as many as 50 llamas and alpacas at one time. She served as President of the Willamette Valley Llama Association and was a member of the Willamette Alpaca Breeders Association. In her capacity as a Board Member, Mary Jo has served for several years as Foundation Secretary, and actively participates in organizing educational seminars for camelid owners, as well as fundraising opportunities to support medical research.
Retiring to Washington's Olympic Peninsula in 2015 meant parting with her herd. While her present living arrangement doesn't accommodate camelids, she hopes to still befriend a llama farm or two!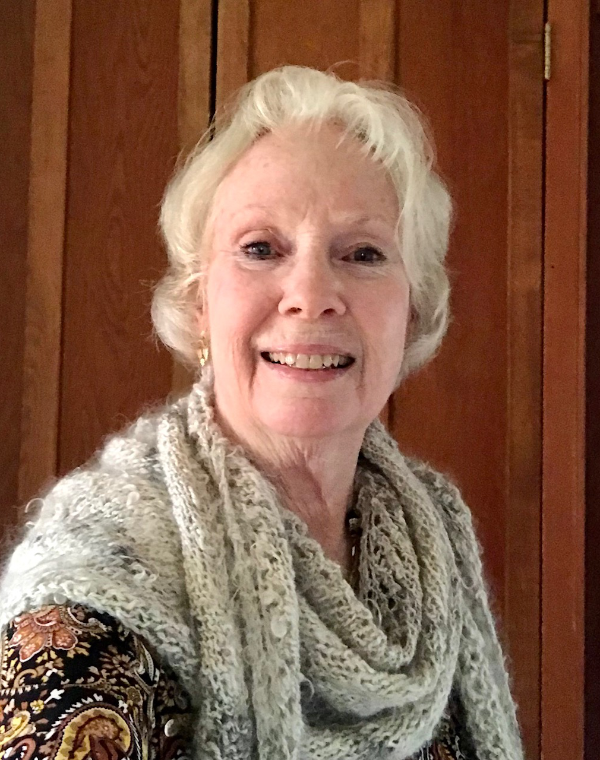 Ann Dockendorf
Ann and Mike Dockendorf established Aragon Alpacas in 2005 while still city-dwellers. They boarded their growing herd for two years before acquiring a vintage farm near Eugene, Oregon.
Growing up in East Texas, Ann enjoyed accompanying her veterinarian father on large animal calls to birth a calf or vaccinate a herd ~ her love of animals expanded from there. A graduate of Texas A&M University in art education, her passion for arts and crafts was reignited by owning alpacas. She has enjoyed knitting and crocheting since childhood, and added hand-spinning her alpacas' fleece to the craftsy mix.
Ann is actively involved in the education and mentoring support of alpaca owners through local camelid associations. By hosting farm tours, she shares with visitors her own knowledge and appreciation of alpacas as eco-friendly livestock.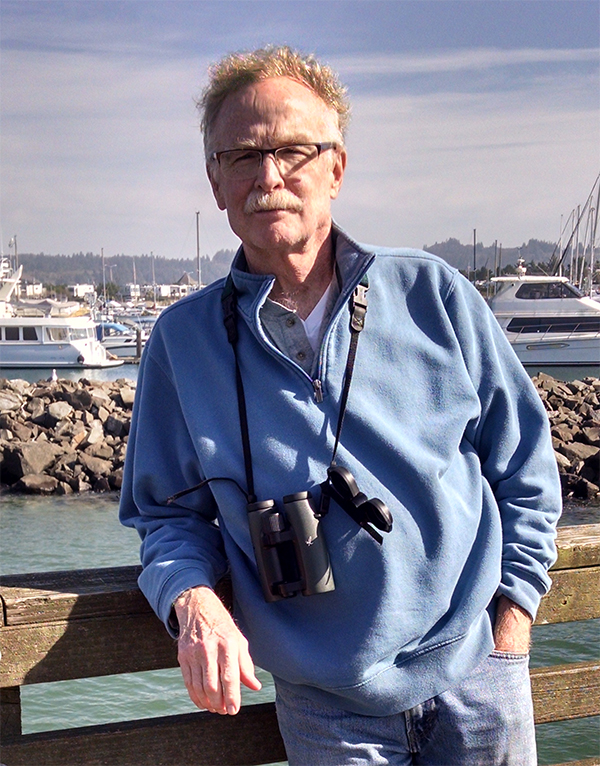 Olin Allen
Olin Allen of Monmouth, Oregon, is a retired wildlife biologist who has worked for various parks and wildlife agencies and The Nature  Conservancy. He participated in numerous research projects as a professional, and continues to be active as a "Citizen Scientist." He and his wife bought their first six llamas more than 20 years ago for their hobby farm in Delaware. They later moved to Colorado where Olin served as the state rescue coordinator for Southwest Llama Rescue, at times fostering as many as 25 llamas at their farm.
In 2014, Olin, his wife and their herd of 18 llamas moved to the lush pastures and mild climate of the Willamette Valley. Olin continues to participate in various activities to keep abreast of camelid developments for the welfare of his animals, with a particular interest in geriatric care.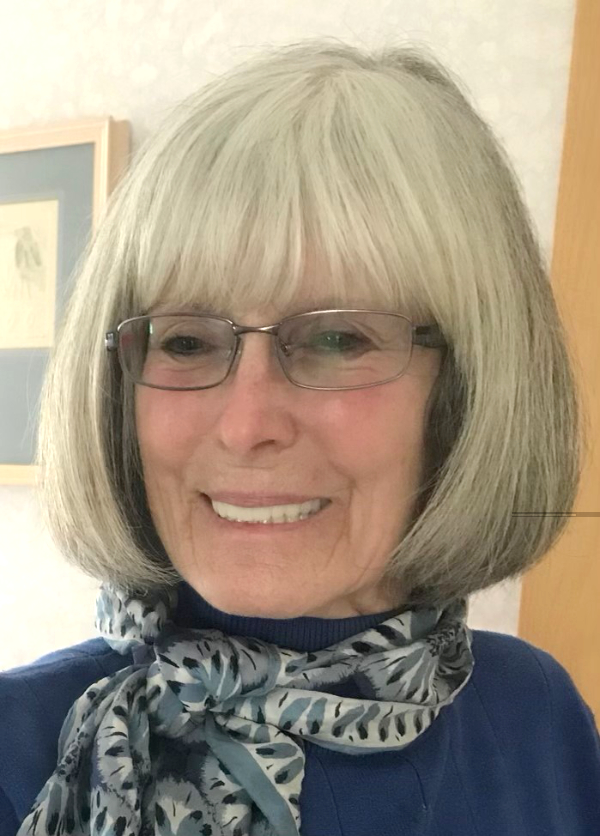 Lona Frank
Lona Frank of Beaverton, Oregon, has been involved with the camelid industry since 1988. As owner of more than 80 Huacaya and Suri alpacas, she exhibits a clear interest in the future of our industry and the well-being of our national herd.
Lona serves on the Alpaca Research Foundation Development Committee, as well as on the NWCF Research Committee. She is also a member of the Advisory Committee for the Biology and Management of Zoo Animals, a division of Portland Community College.
Involved in showing alpacas since 1992, Lona attended many Judges and Show Clinics and was approved as a Fleece Judge through the AOBA Symposium in 1998. She assisted at National Shows in both the Fleece and Halter arena to enhance her knowledge of these wonderful animals and the judging procedures used according to prescribed rules.
Lona was instrumental in developing a comprehensive supplement for the health and well-being of the North American alpaca herd which has been used in the alpaca industry since 1992. She also worked with OSU and local veterinarians to develop a drug protocol for the health of camelids.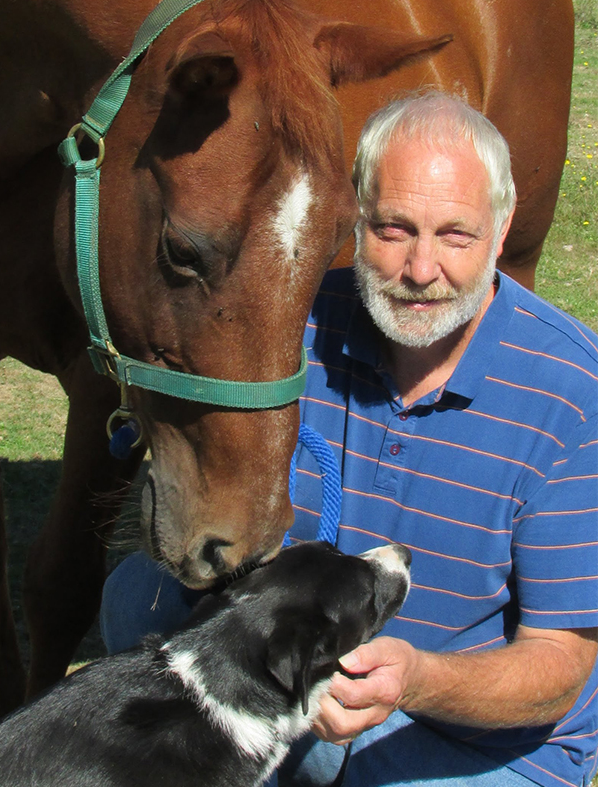 Dr. Scot Lubbers
Dr. Scot Lubbers, along with his wife, Brenda, own Amazia Veterinary Service in Brush Prairie, Washington. Dr. Lubbers grew up raising and showing sheep and rabbits in 4-H in Oregon and is a 1984 graduate of OSU. After opening his practice in 1988, he quickly became one of the region's camelid specialists and is a frequent speaker at various camelid functions. He donates many hours to Extension educational programs as well as 4-H, and serves as a Fair Veterinarian for the Clark County Fair.
Dr. Lubbers is a member of the NWCF Medical Research Committee and also serves as the NWCF representative on the Lama Medical Research Group. Both a llama and an alpaca join the horses, cattle, sheep, pigs and dogs that the Lubbers and their two sons, Nathaniel and Matthew, raise and show.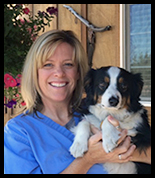 Dr. Rachel Oxley
Dr. Rachel Oxley, DVM grew up on a cattle ranch, where her family also raised quarter horses and paint horses. She has a Bachelor of Science degree from Cal Poly, San Luis Obispo, California in animal science.
Dr. Oxley is a 1998 graduate of Oregon State University College of Veterinary Medicine. While there, she became interested in Camelid Medicine and took all of the Camelid courses provided. OSU has a reputation of specializing in Camelid Medicine and Surgery, and encouraging research in Camelids. Dr. Oxley then did an internship in Central Oregon in a practice with a Camelid specialist, treating a large number of llamas and alpacas. Subsequently she was hired at that clinic, working there for eight years before establishing her own veterinary practice. A large part of her practice is camelids, both llamas and alpacas, and she enjoys the rewards and challenges that these unique animals bring.
In her spare time, Dr. Rachel enjoys hiking, horseback riding, camping, music, and spending time with family, friends, and her menagerie of animals.